Le Marche is a region in central Italy, which is as wonderful as it is unusual thanks to its ever-changing landscapes.
Le Marche is famous for its harmonious and sinuous landforms, for its cliffs and caves that alternate with unforgettable beaches, for its hills that evoke centuries of history, tradition and art, for its mountains fitted with ski lifts for ski enthusiasts, and for its shallow, sandy beaches.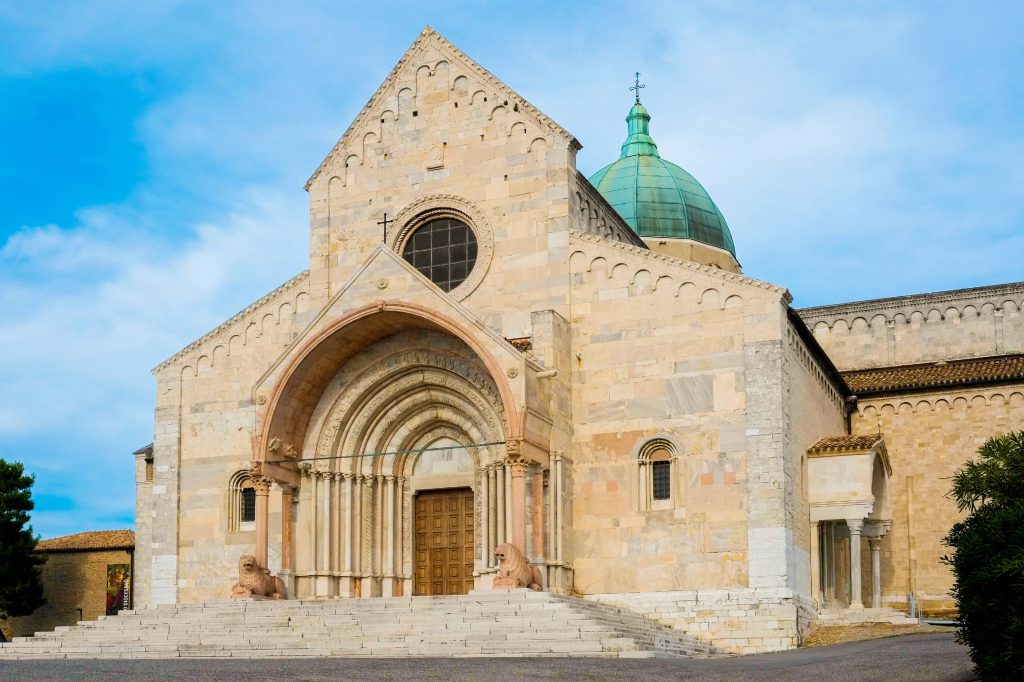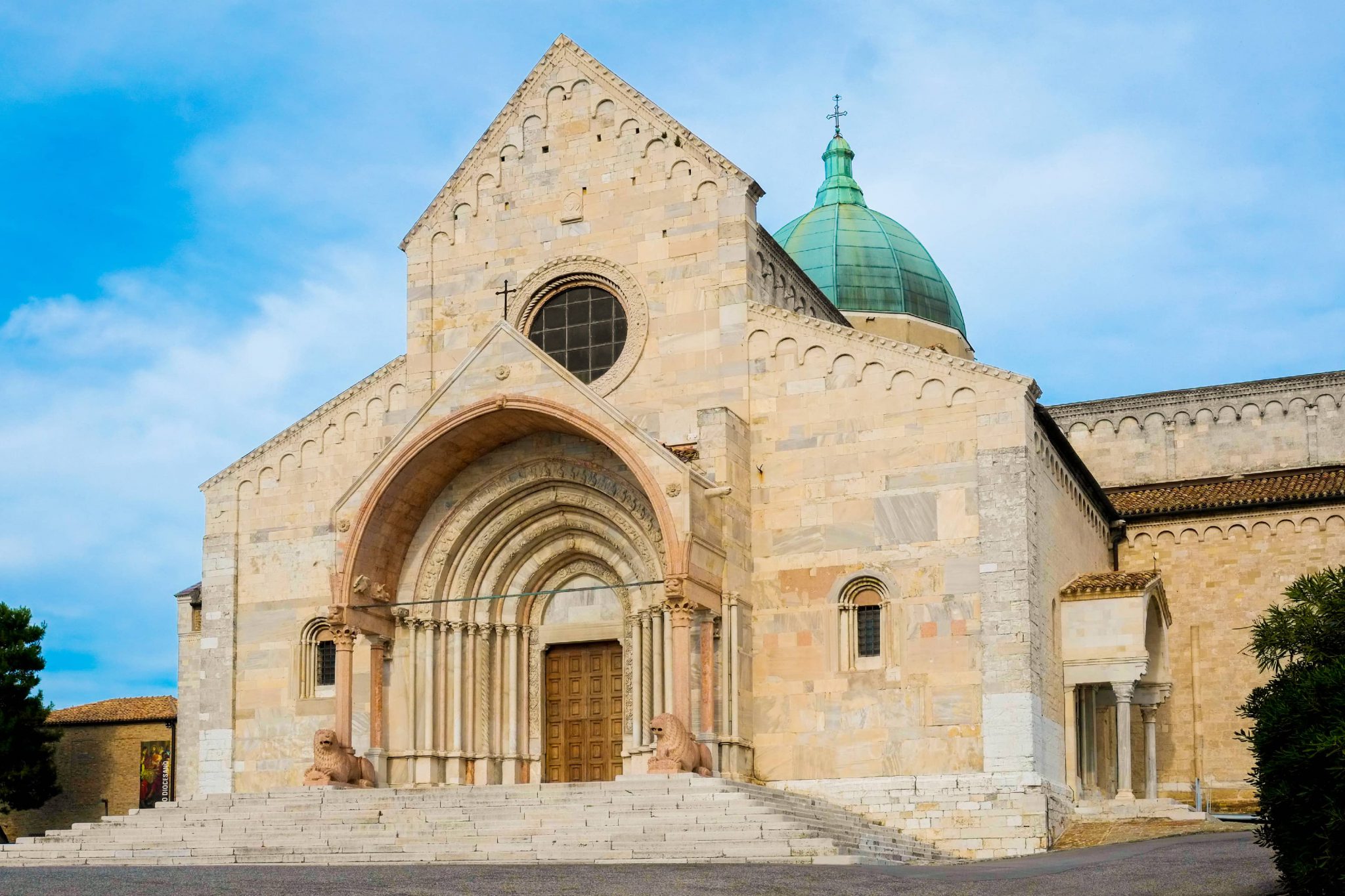 Ancona, the capital of the Marche region, is a captivating city that displays glimpses and beauty from the various historical periods it has passed through.
There are countless monuments worth visiting in the city, such as Trajan's Arch, the Cathedral, the Theatre of the Muses, Palazzo Ferretti, the Venetian-style Loggia dei Mercanti, Palazzo del Senato and Palazzo del Governo, the ancient and evocative Calamo Fountain and that of the Thirteen Spouts, the Mole Vanvitelliana.
Surrounding the city lie enchanting panoramas, including hills and glimpses of the sea. A unique and spectacular area.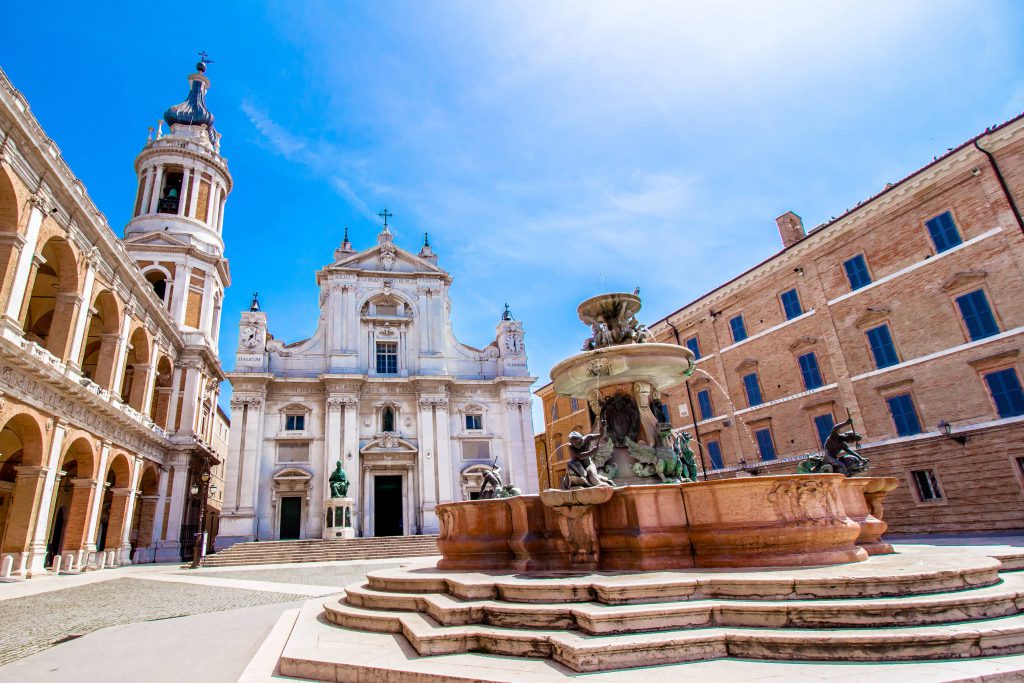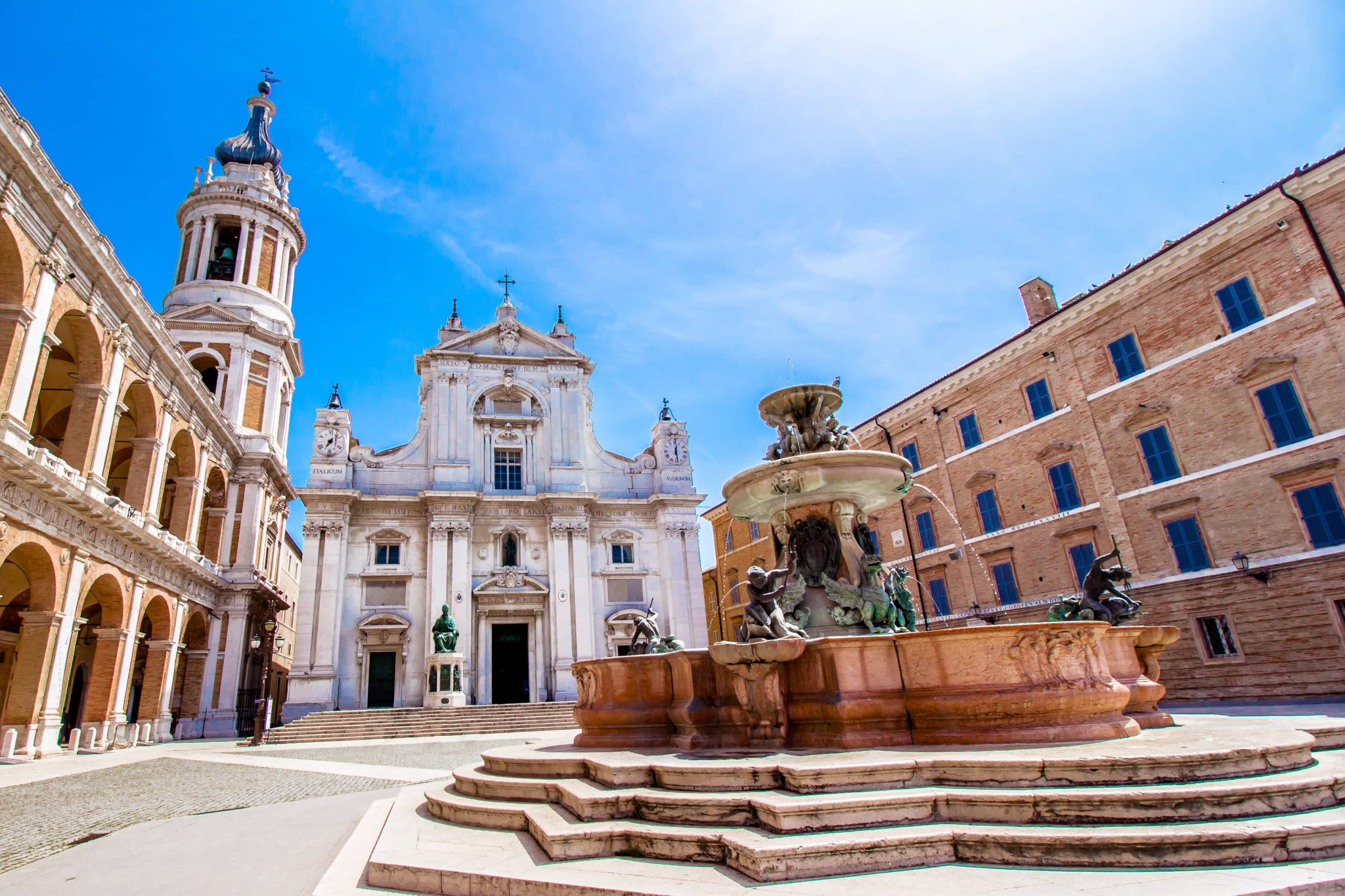 TOUR OF THE MARCHE
Santuario di Loreto
Loreto, a renowned Sanctuary City, is situated on a hill surrounded by the beautiful Marche countryside.
The area is the setting for the majestic Basilica of the Holy House, an ancient pilgrimage site dedicated to the Virgin Mary, which preserves the precious relic of the house inhabited by the Virgin Mary's family in Nazareth.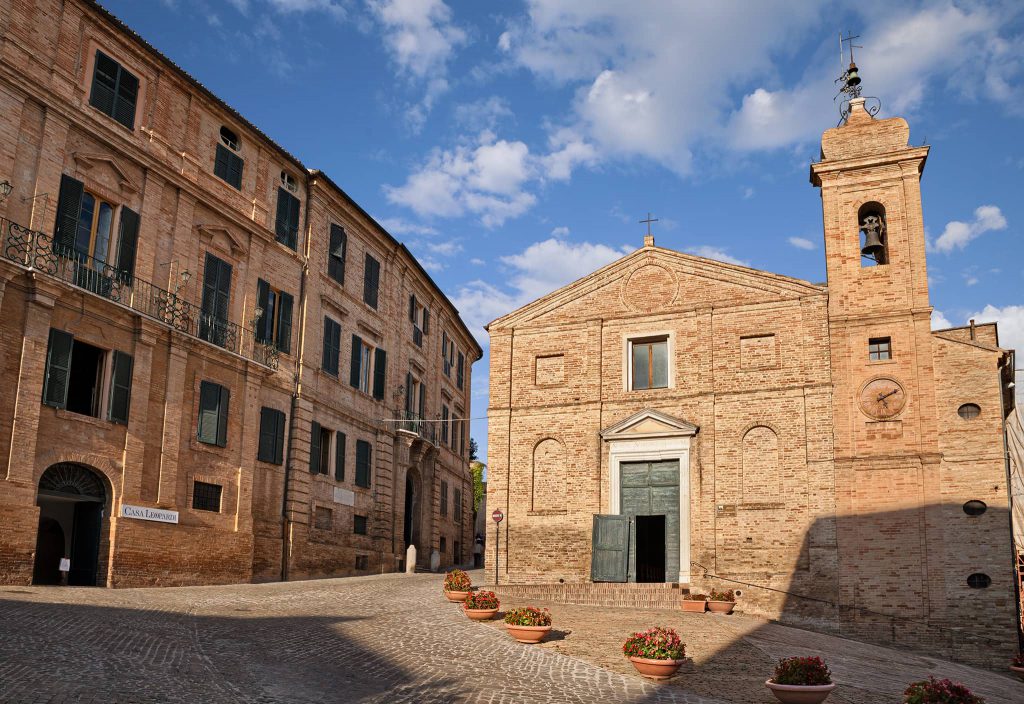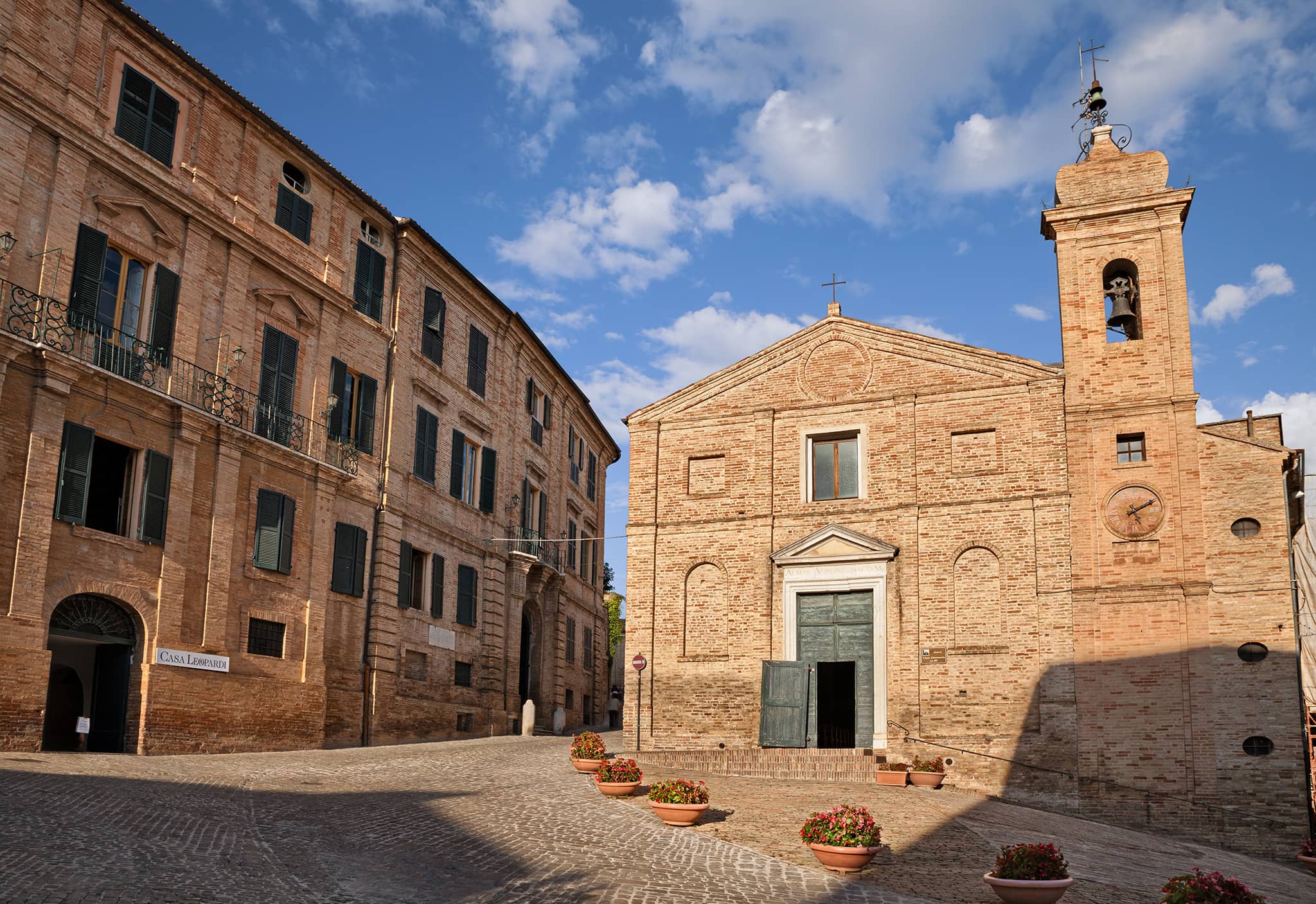 TOUR OF THE MARCHE
Recanati
The birthplace of Giacomo Leopardi, Recanati sits on a hilltop overlooking both Monte Conero and the Sibillini Mountains.
This ancient town is full of sights inspired by Leopardi, such as Palazzo Leopardi, the poet's home located in Piazza "Sabato del villaggio", and the Tower of the "Passero Solitario" (Lonely Sparrow).
Not to be missed is a visit to the Pinacoteca Civica, which boasts a prestigious collection of paintings by Lorenzo Lotto.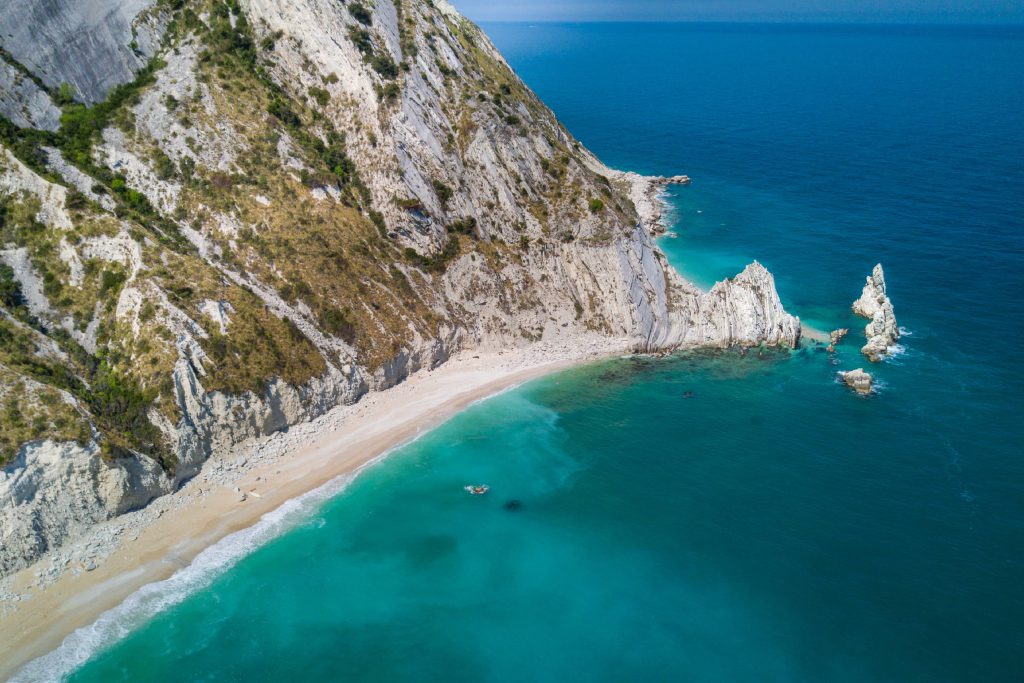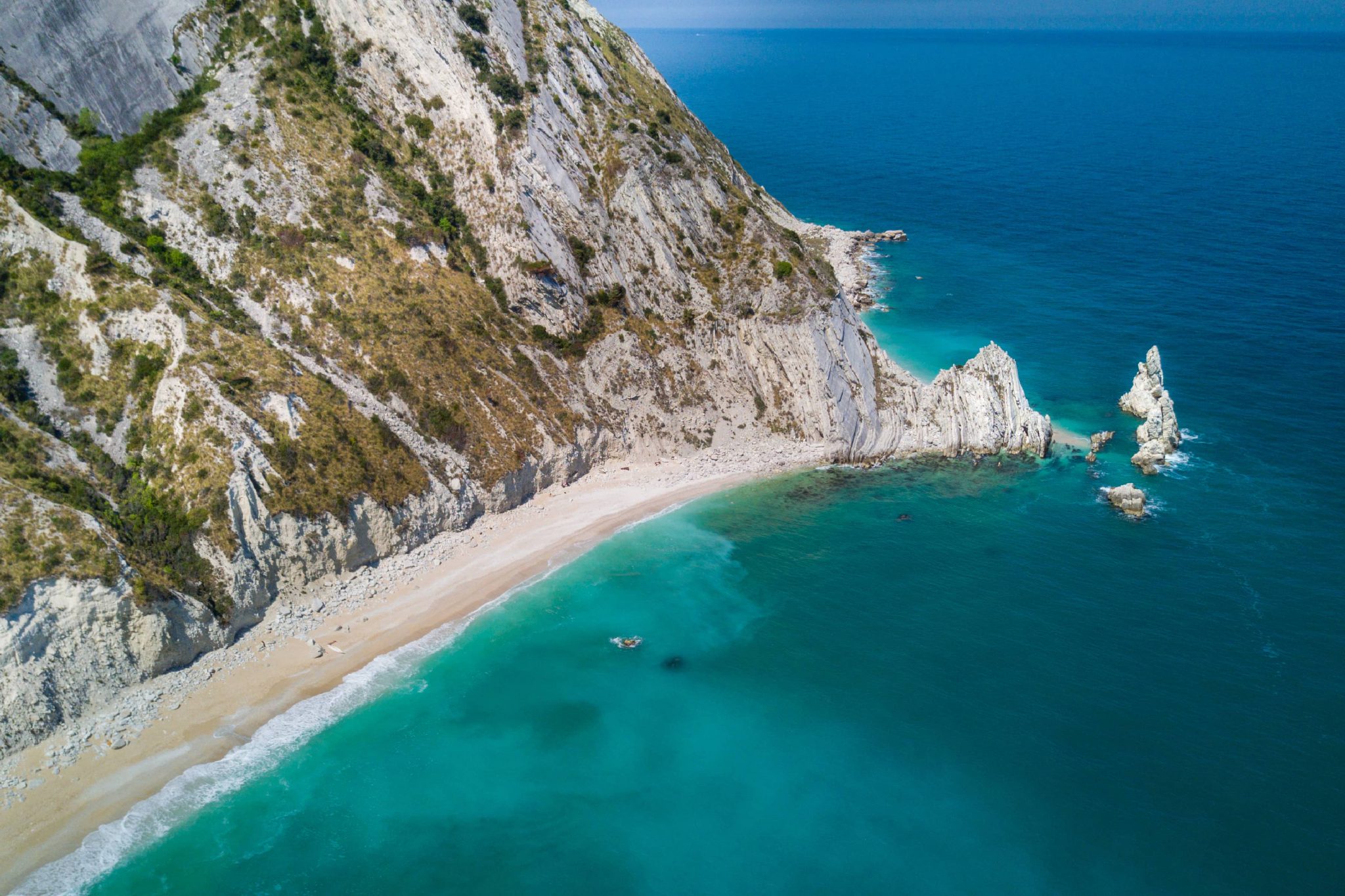 TOUR OF THE MARCHE
THE CONERO RIVIERA
The Conero Riviera offers the opportunity to experience a unique holiday amidst Sea and Hills, enriched by an incredible range of Events, Culture and Gastronomy.
Evocative panoramas and wooded expanses frame stretches of fine sand and crystal-clear sea.
This is where you will find the most beautiful beaches in Le Marche, from Portonovo to Numana, Sirolo and Marcelli: Sassi Neri, San Michele, La Spiaggiola, Urbani, Mezzavalle, Le Due Sorelle.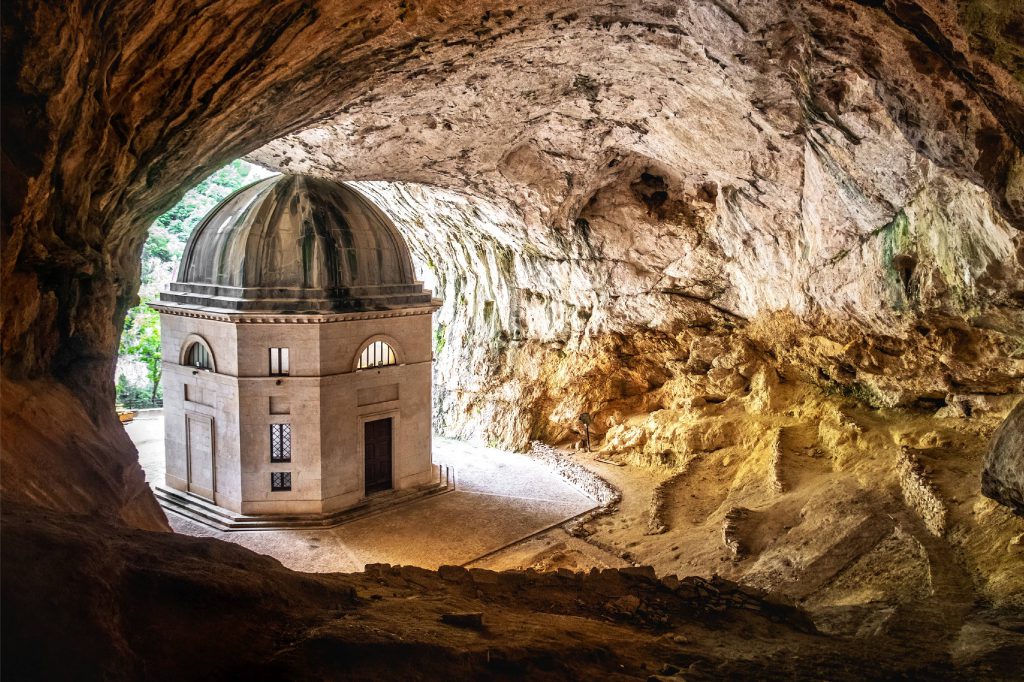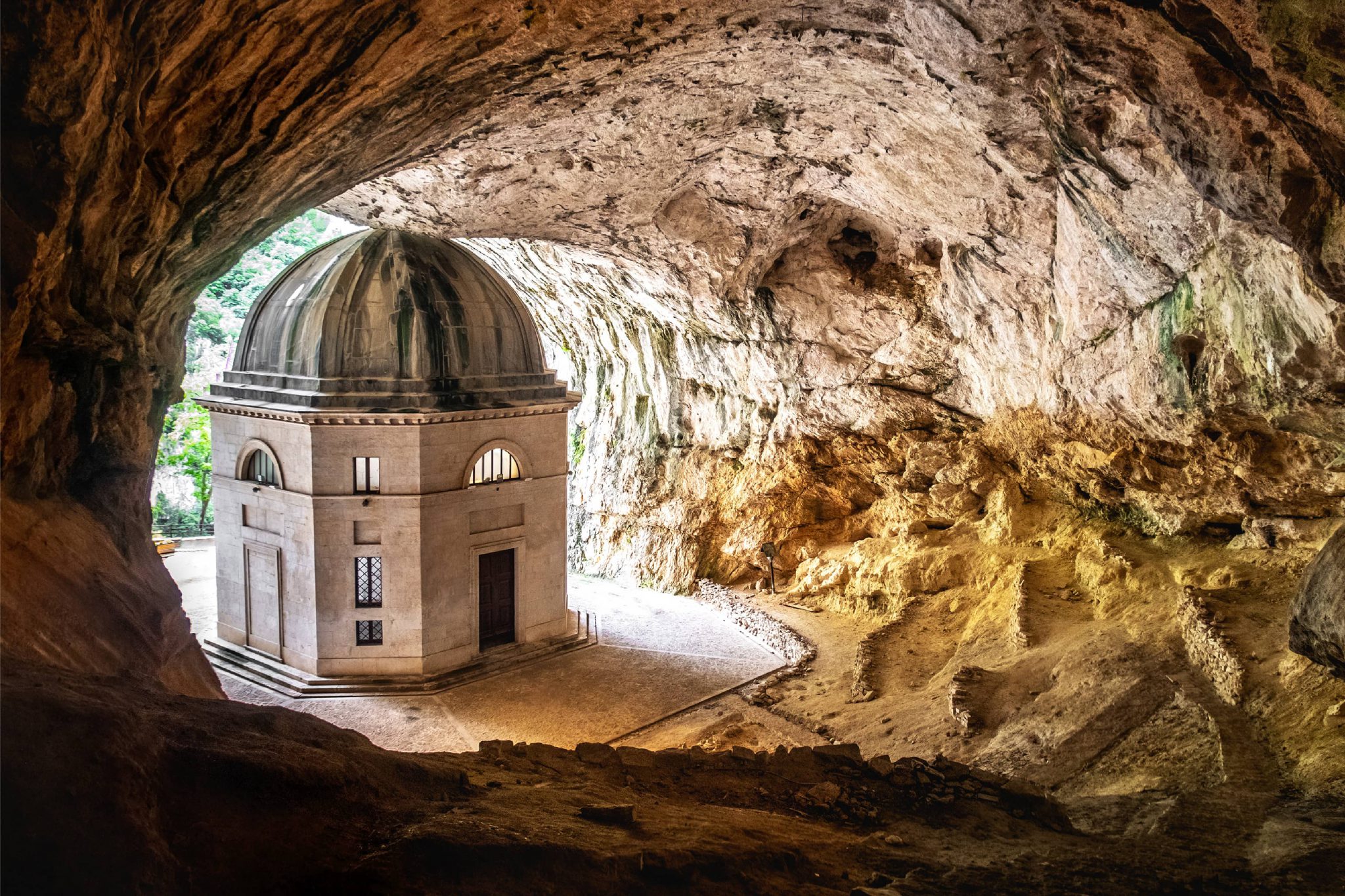 TOUR OF THE MARCHE
FRASASSI CAVES
The Gola della Rossa and Frasassi Regional Natural Park in the province of Ancona conceals the most famous karstic caves in the Marche Apennines.
The Frasassi Caves, located in the municipality of Genga, are the work of rainwater that, over millions of years, has created natural sculptures in the rock.
Visiting the caves is a unique and unforgettable experience. The many guided tours allow you to explore the natural underground passages, tens of kilometres long, through tunnels, galleries and cavities.