Restaurant of high quality
A cuisine of modern flavours bound to tradition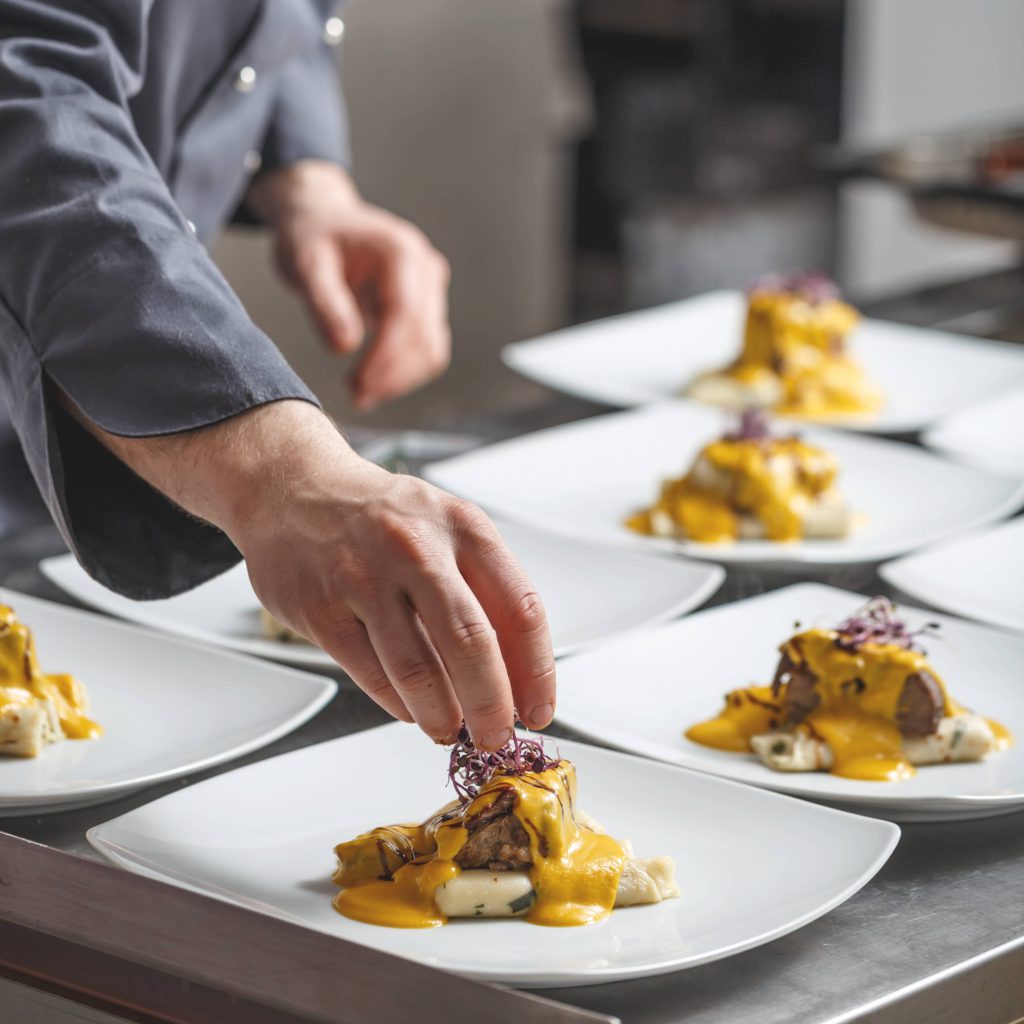 Our cuisine is focused on the ingredients, local products and regional dishes. A cuisine linked to tradition, but with a hint of modernity.
Whether it be a relaxing stay, a buffet for your event, or lunch for your wedding, you will always enjoy a unique experience with us.

The cuisine of the Marche is a combination of the rustic cuisine of the mountains, the flavour of the hills and the refinement of the sea. The fragrances of typical products merge in many recipes, which, accompanied by excellent wines, will be the perfect backdrop to your wonderful experience at our location.